CSR policy
Through our business activities, Konishi Chemical will carry out CSR activities to fulfill our corporate social responsibility, contribute to the realization of a sustainable society, and at the same time make the company permanent.
1 We will comply with domestic and foreign laws and other requirements that apply to our business activities.

2 We will ensure the safety of local communities and employees through continuity of accidents and disasters and risk management.

3 At every stage of the product lifecycle, from product development, production and disposal, we will consider the environmental burden and strive to prevent pollution, leakage, and spillage, and conduct appropriate management of chemical substances.

4 By promoting product safety, thorough quality control and improving the management level, we will make products that are trusted and loved by customers.

5 We will actively promote resource and energy conservation activities to reduce CO2 emissions and prevent global warming.

6 We will respect the diversity and human rights of our employees, strive to ensure a vibrant and comfortable working environment, and support self-realization through work. We will also eliminate child labor and forced labor.
Health and safety activities
Health management declaration
In August 2017, Konishi Chemical declared "Health Management Declaration" Konishi Chemical Industry Co., Ltd. "to further actively support employee health management and health promotion". Since then, we have been engaged in various activities for employee health. In recognition of this activity, we have been certified as a good health management corporation in 2019, following 2017 and 2018.
Konishi Chemical Industry Co., Ltd. Declared "Health Management"
Konishi Chemical Industry Co., Ltd. positions employee health as an important management resource and wants to create a bright, energetic and vibrant company where employees are healthy and show their individual abilities and individuality. .
Therefore, we will declare "health management" initiatives through more active support for employee health management and health promotion.
Employees should participate in health management by understanding that health is not only for themselves but also for the family and company, and managing and promoting their own health.
August 21, 2017
Konishi Chemical Industry Co., Ltd.
President and CEO Hironori Konishi
Health class
In December 2018, a lecturer instructed the "Health Class" organized by the National Health Insurance Association to provide easy stretching for preventing stiff shoulders and back pain.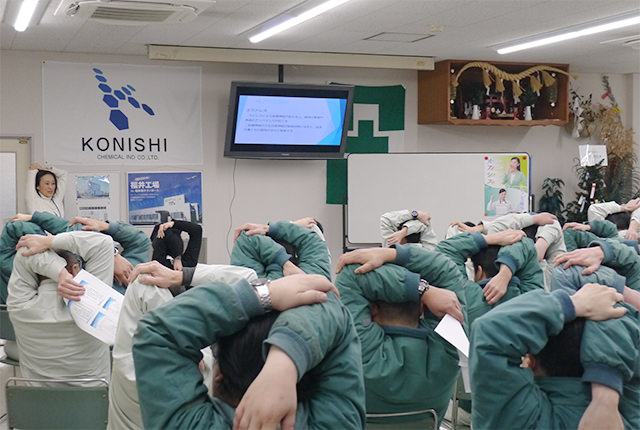 Stretch instruction by instructor
Non-smoking campaign
The fourth smoking cessation campaign was started in August 2019 as a health management activity. When a smoker completes treatment at a non-smoking outpatient clinic, he / she fully subsidizes his / her own expense.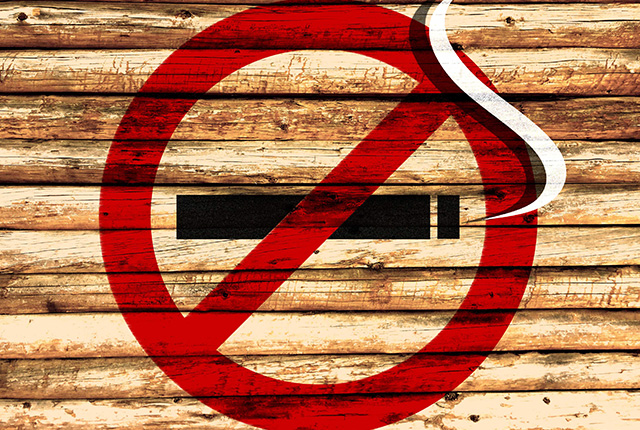 Emergency training
Company-wide emergency training is conducted twice in August and December. We conduct evacuation drills, rescue and rescue drills to move injured personnel to safe places, and water discharge drills for unexpected fires.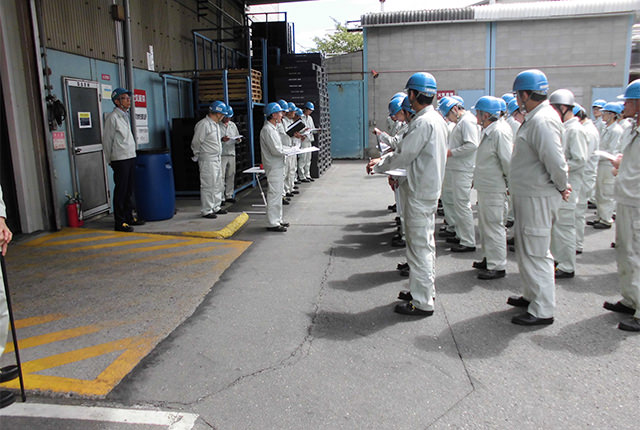 Evacuation drills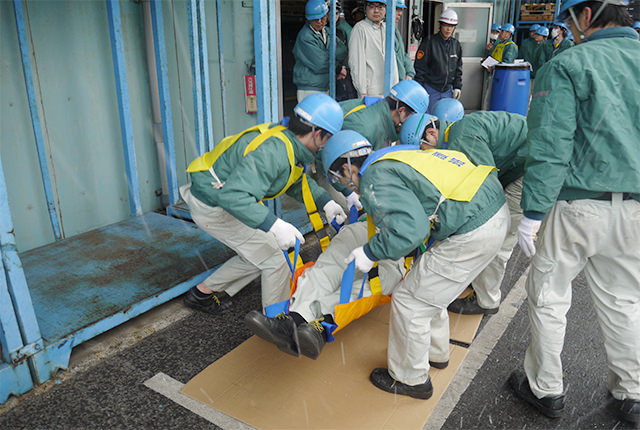 Rescue and rescue training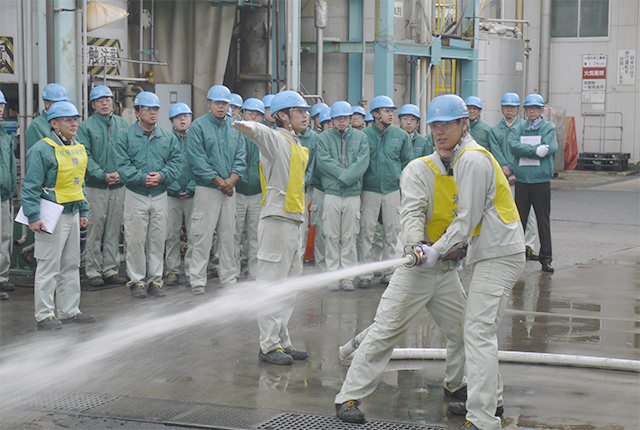 Water discharge training
Environmental conservation activities
SDGs initiatives
At the first ceremony in 2018, President Konishi announced the "Kirari! KONISHI SDGs Declaration" kickoff. The SDGs activities are actively promoted throughout the entire company, with the Environment Committee at the center.
What are the SDGs? In September 2015, the Sustainable Development Goals (SDGs) were adopted by the United Nations General Assembly as a social issue to be addressed by the international community.
Consisting of 17 goals and 169 targets to realize a sustainable world, we pledge that no one on the planet will be left behind.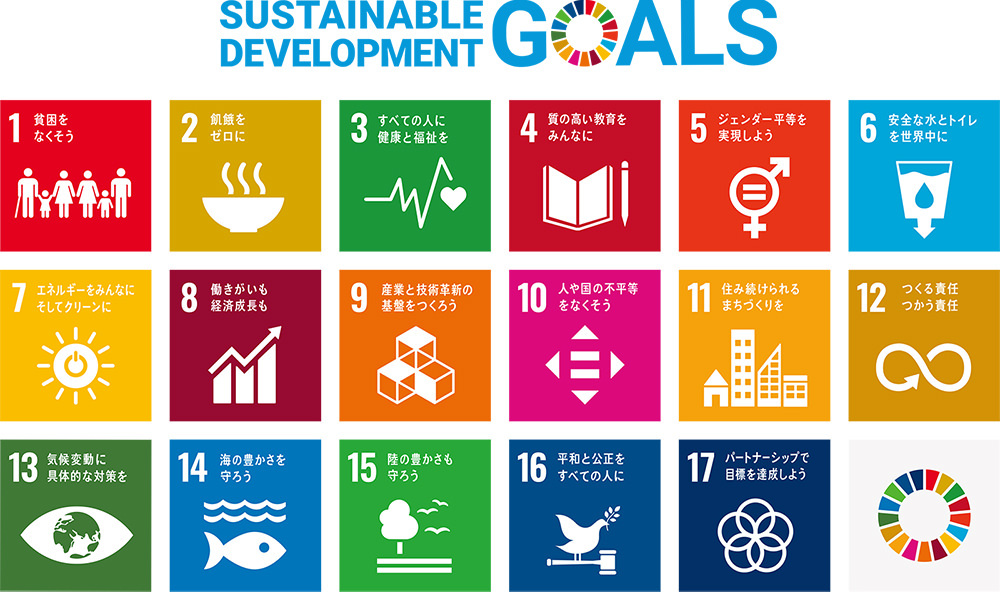 Kirari! KONISHI SDGs declaration
Kirari! KONISHI SDGs declaration Can a small company called Konishi Chemical really contribute to the magnificent goal promoted by the United Nations called the SDGs (Sustainable Development Goals)?
A good understanding of the challenges and applications behind their products and R & D themes shows that we are already involved in some of the 17 development goals.
When I realized this, I was able to feel joy and pride once again that I wanted to help customers through chemical technology.
I am more interested in development-themed applications and want to create products that can contribute to the SDGs. Konishi Chemical Industry Co., Ltd. positions employee health as an important management resource and wants to create a bright, energetic and vibrant company where employees are healthy and show their individual abilities and individuality.
President and CEO
Hironori Konishi
Established Fukui Factory Sustainable Tree A Sustainable Tree is a tree that declares how employees want to contribute to the SDGs through their daily work and decorates the declaration.
This is an activity that raises the awareness of SDGs activities and contributes to SDGs by participating in the Sustainable Tree together. In 2017, we established a Sustainable Tree at the entrance of the Fukui Factory, ahead of the head office factory.
Even after the installation, it has been continuously enlightened by two campaigns and collaborations with other activities, and currently 62 cards are posted.
It is also an opportunity for customers to ask positive questions and stories such as "What is this?" "It's beautiful." "It 's a wonderful activity."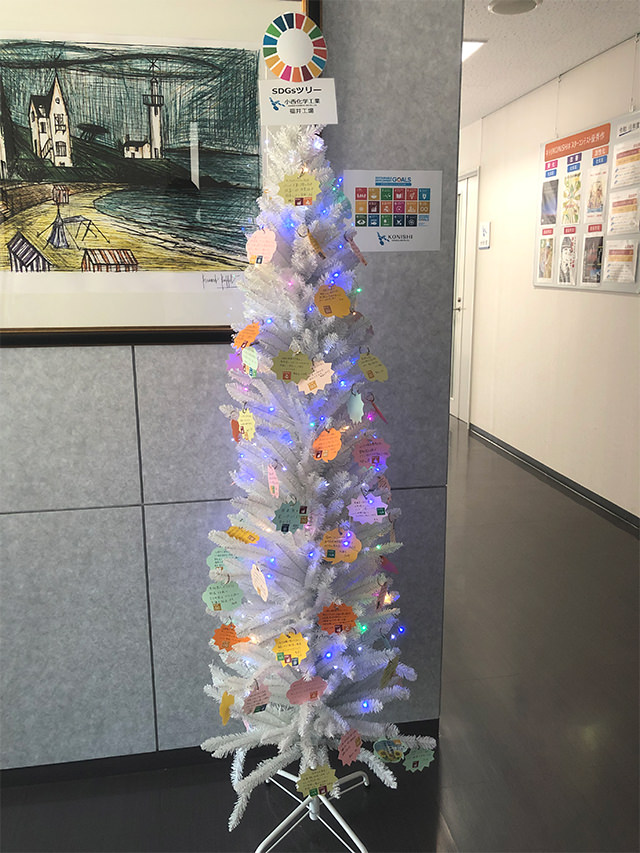 Established Sustainable Tree at Head Office Factory
Following the Fukui Factory in 2017, the Head Office Factory also established a Sustainable Tree in 2018.
The headquarters factory has established a submission form for SDGs declarations that can be posted by each employee on the internal network, and a posting period has been set for two months from August to October.
There were 97 posts in total.
A strip filled with the declaration contents was hung on a tree and installed at the entrance of the headquarters office building.
It was also popular with customers who came to the company, and some customers were able to take photos and return home.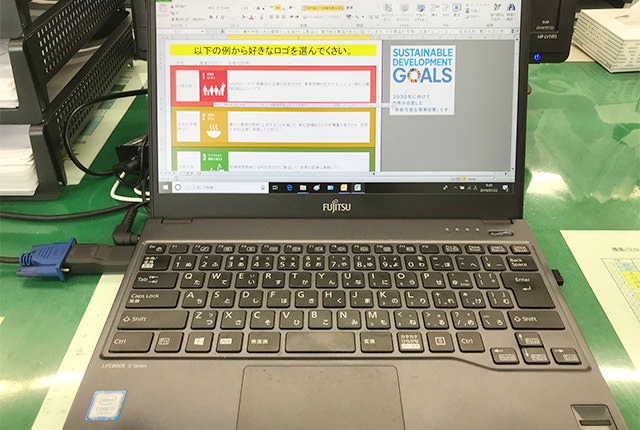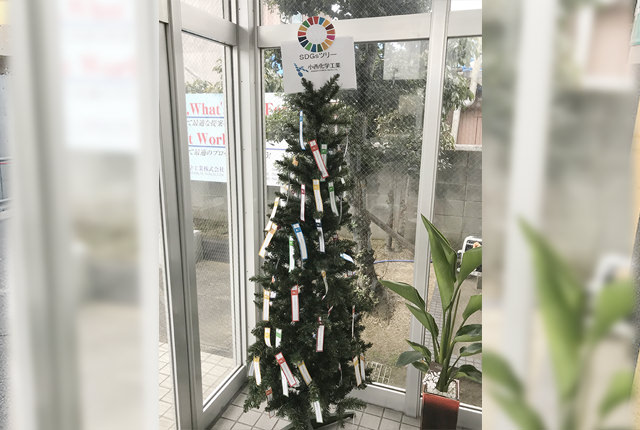 Through this activity, all employees were able to raise awareness of contributing to the SDGs.
Relationship between products and SDGs
Introducing Konishi Chemical's main products and development products. As shown below, we contribute to the SDGs in various applications and fields.
Main Products | DHDPS (Dihydroxydiphenylsulfone)
| Application | Field | Related SDG goals |
| --- | --- | --- |
| Super engineering plastic | Electric and electronic aircraft Automobile Membrane etc. | |
| Developer for thermal paper | Thermal recording paper | |
Main Products | Multifunctional Epoxy Resin
| Application | Field | Related SDG goals |
| --- | --- | --- |
| Applications for carbon fiber composite materials (CFRP) | aircraft Automobile Sports | |
Development Products | Sulfonated Super Engineering Plastics
| Application | Field | Related SDG goals |
| --- | --- | --- |
| Functional separation membrane | Water treatment battery | |
Functional separation membrane
| Application | Field | Related SDG goals |
| --- | --- | --- |
| LED hard coat material | semiconductor Photochemistry Adhesion | |
Environmental improvement activities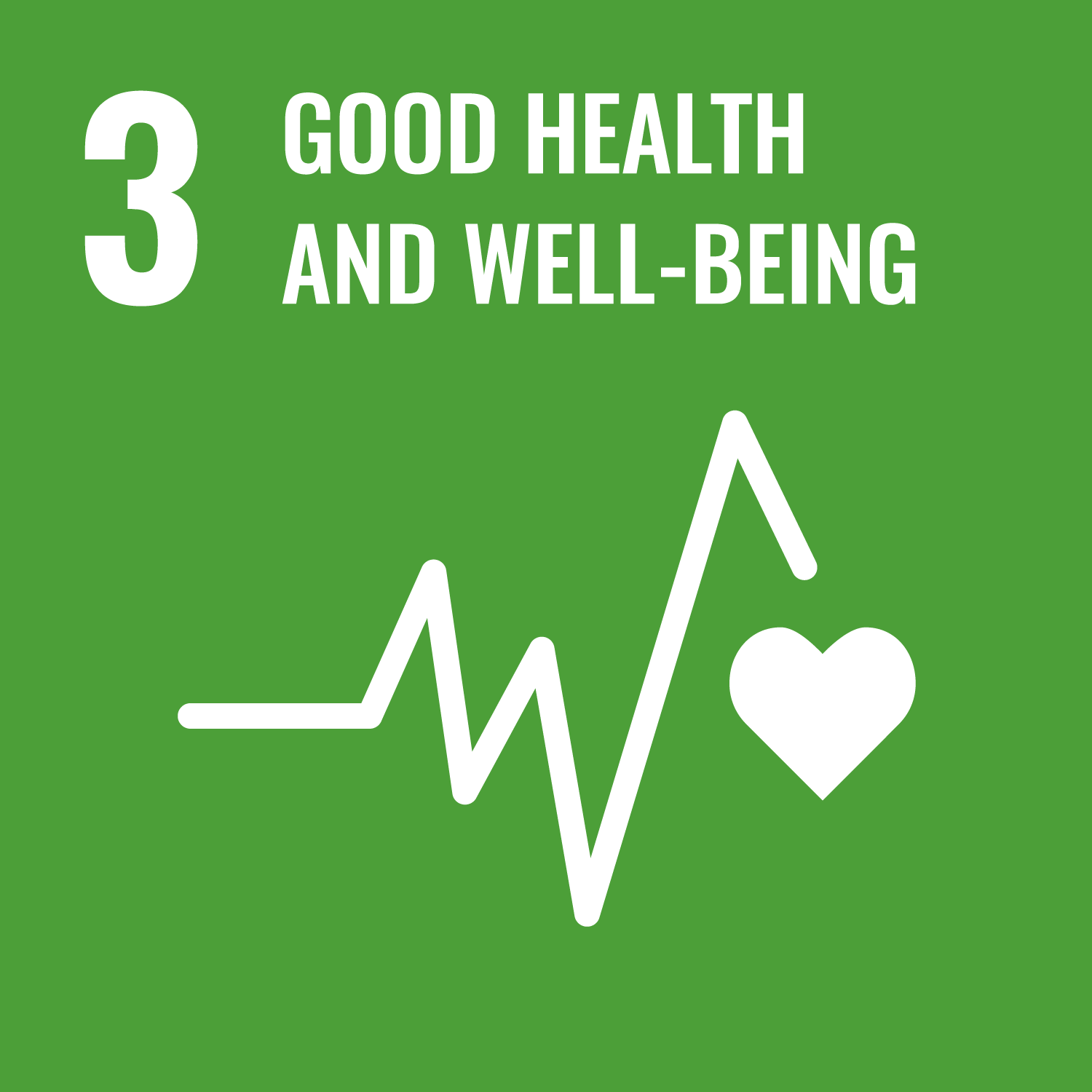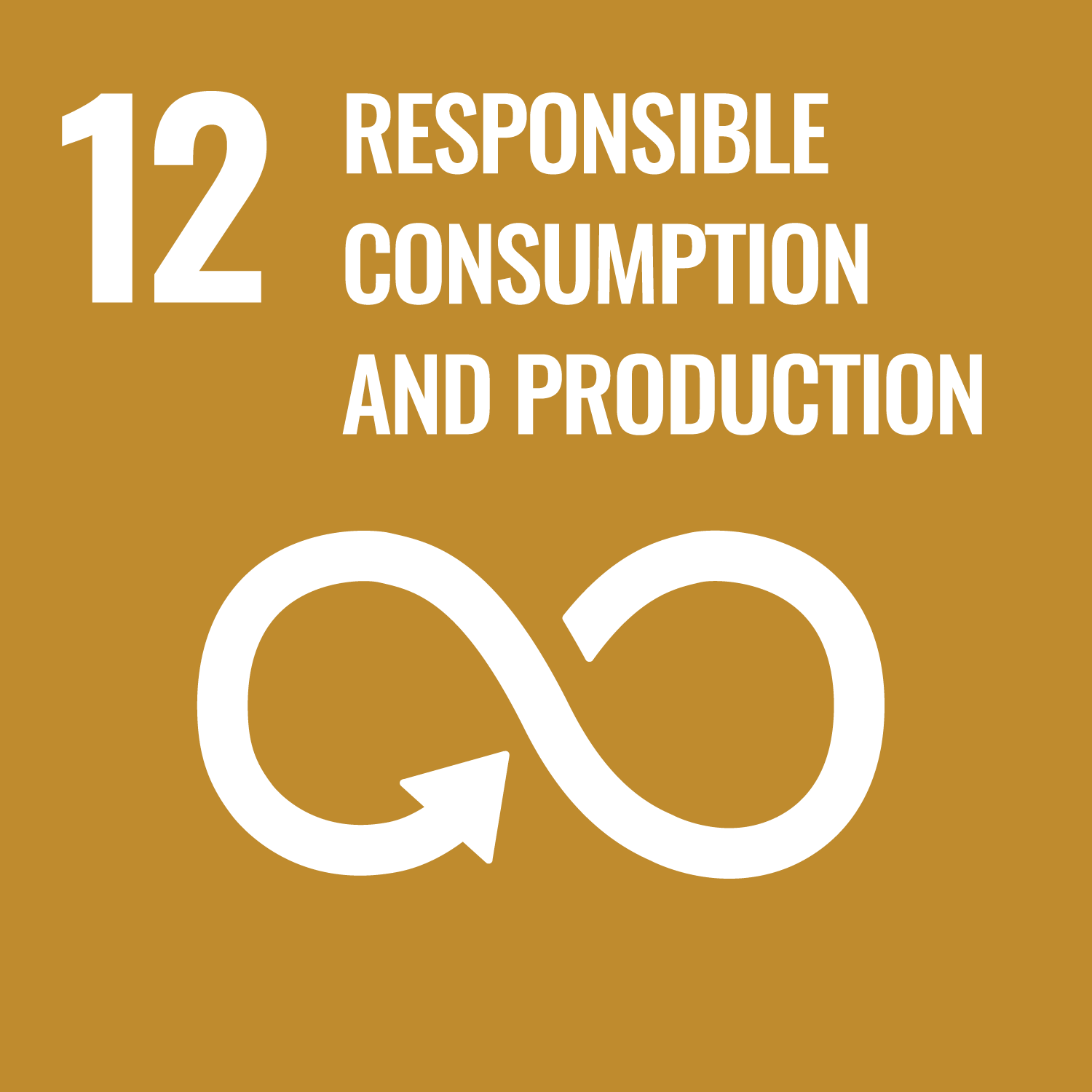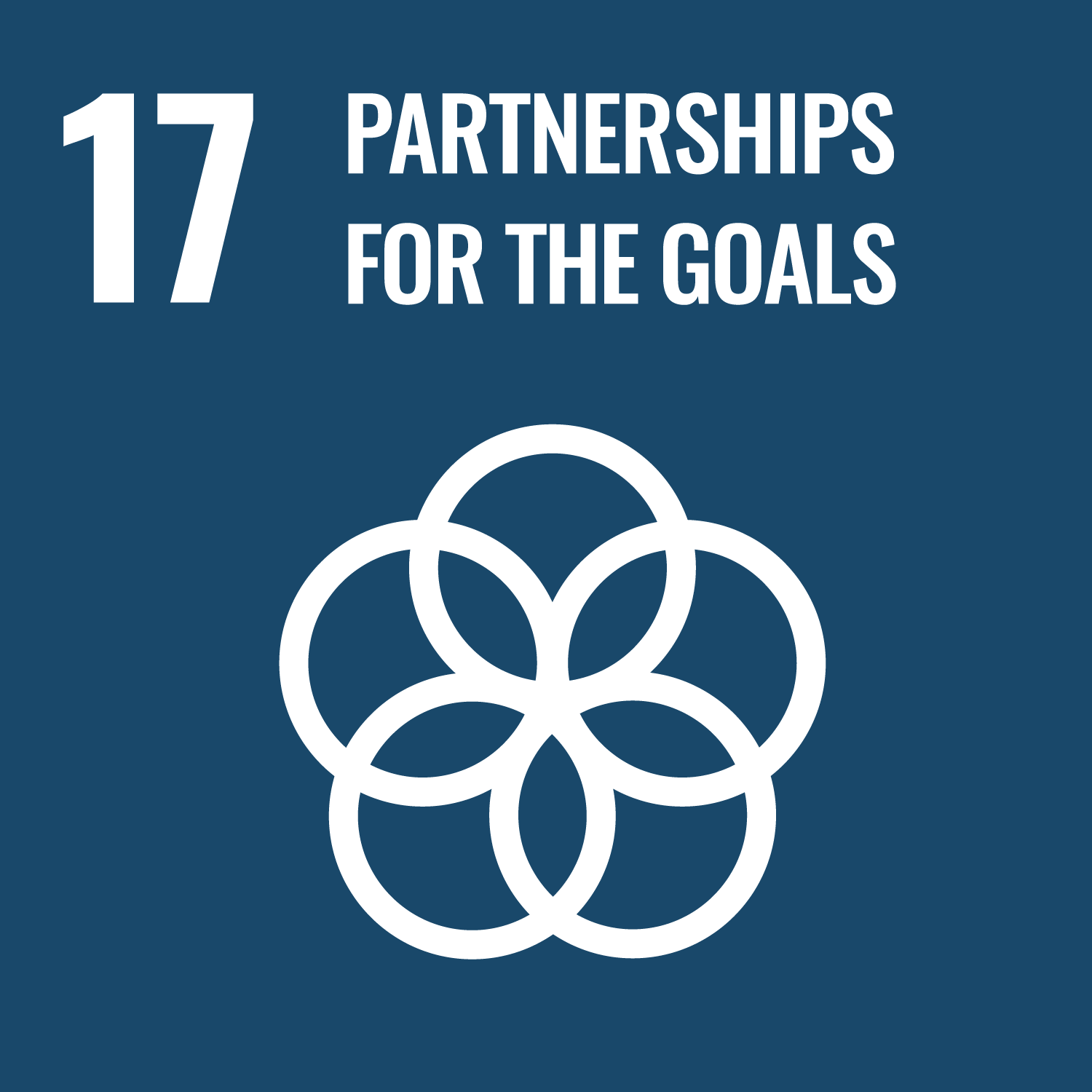 Environmental improvement activities
In March 2019, the headquarters factory installed piping for the purpose of collecting the concentrator drain.
By sending the drain line directly to the drain tank, approximately 2,000 GJ of city gas is not required for the steam boiler. Expected to reduce approximately 2% compared to FY2018 before the reduction.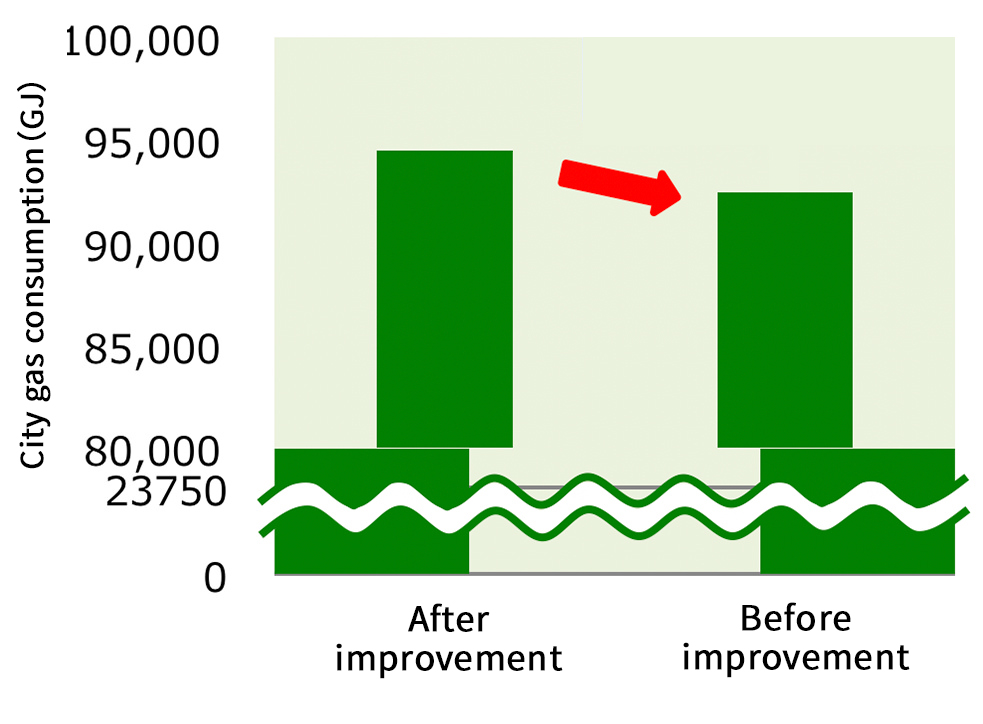 Installation of electric vehicle charging equipment
In January 2019, we installed charging equipment for electric vehicles. The electric mileage of a company car Toyota Prius PHV when fully charged is about 20km. By charging each time after using the vehicle, driving to the nearby area can be handled only by electricity, so gasoline is no longer needed.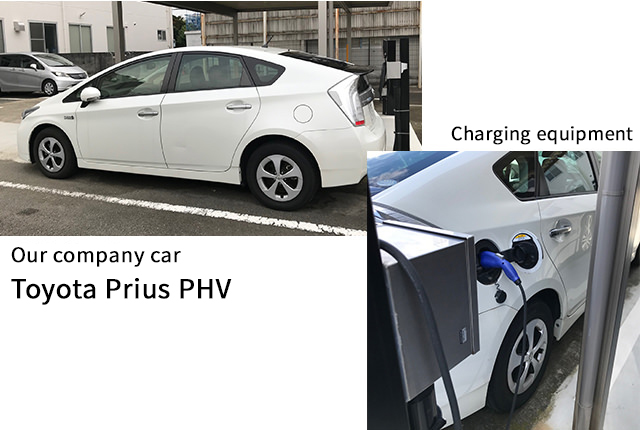 Eco-cap campaign
Since 2013, Konishi Chemical has been conducting an eco-cap campaign to collect PET bottle caps and donate vaccines to developing countries at the cost of selling them to recycling companies. In 2018, 19,379 caps were collected and approximately 24 polio vaccines were donated.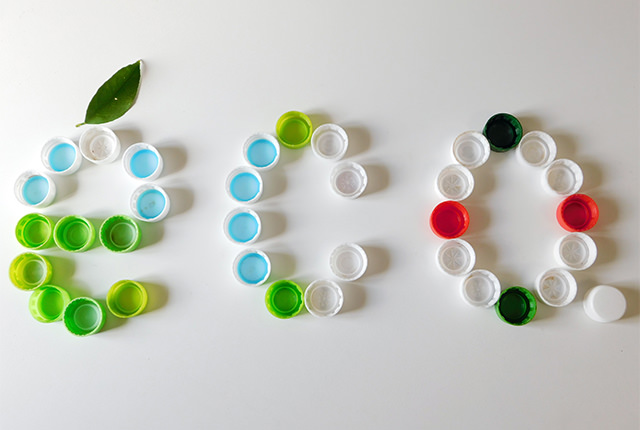 Relationship with local communities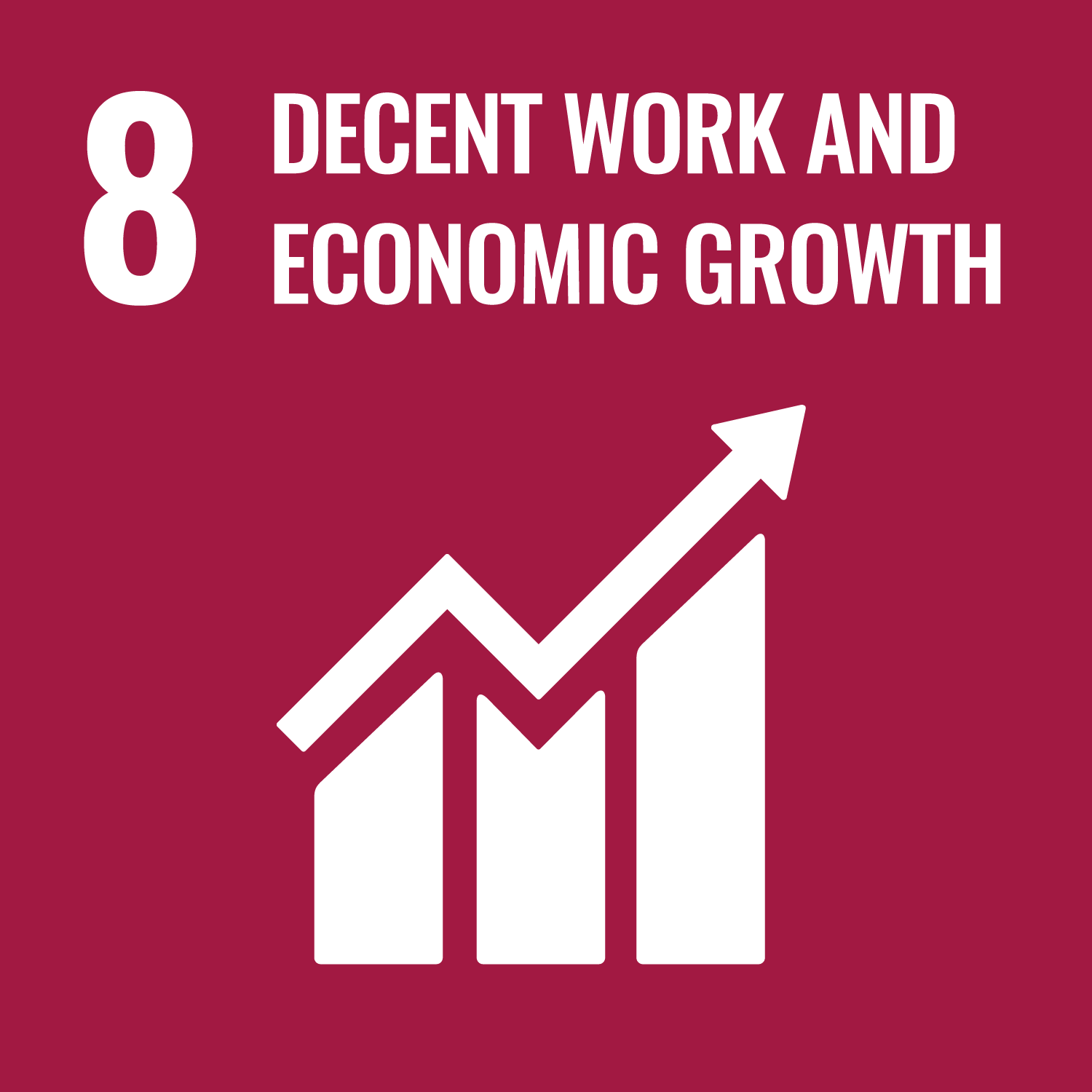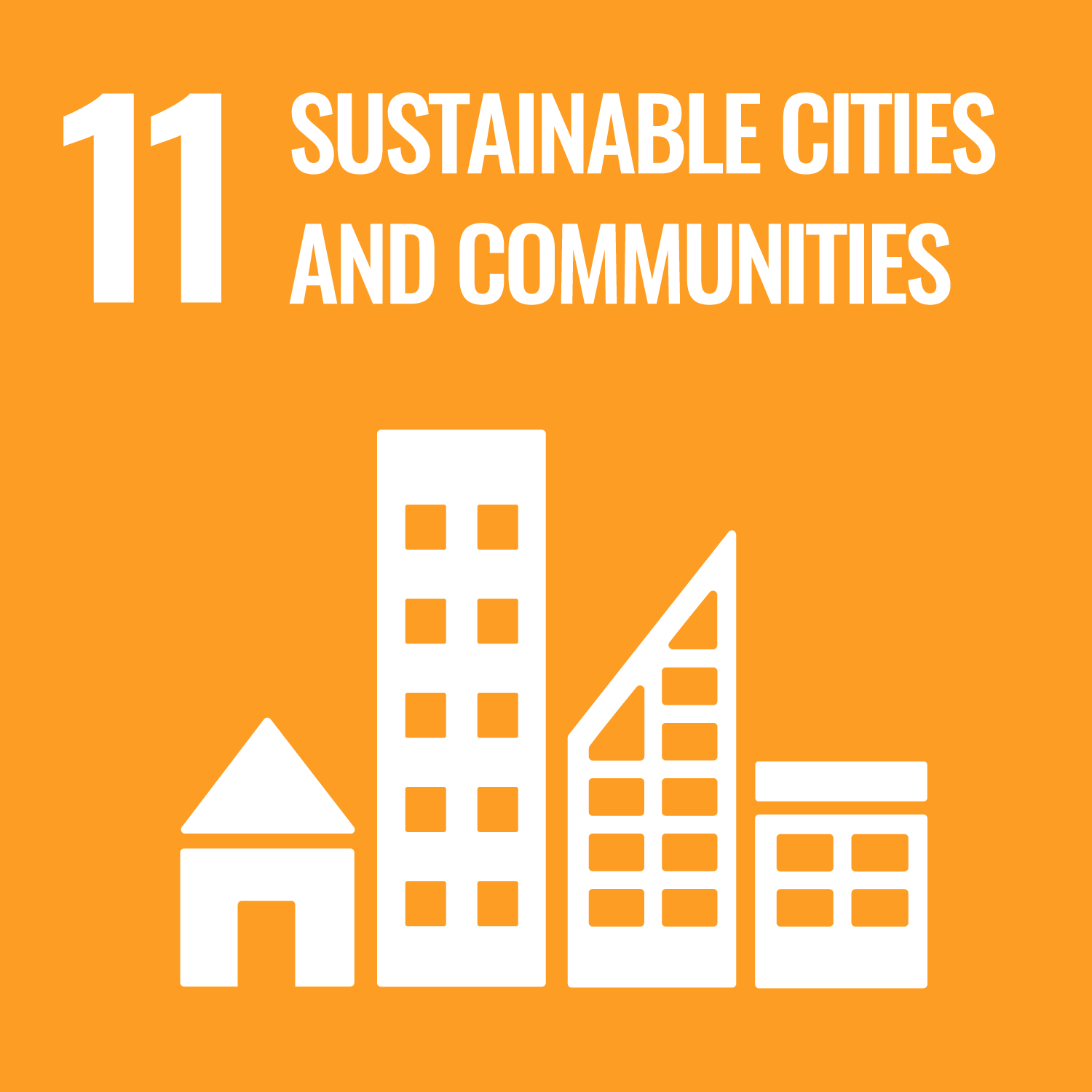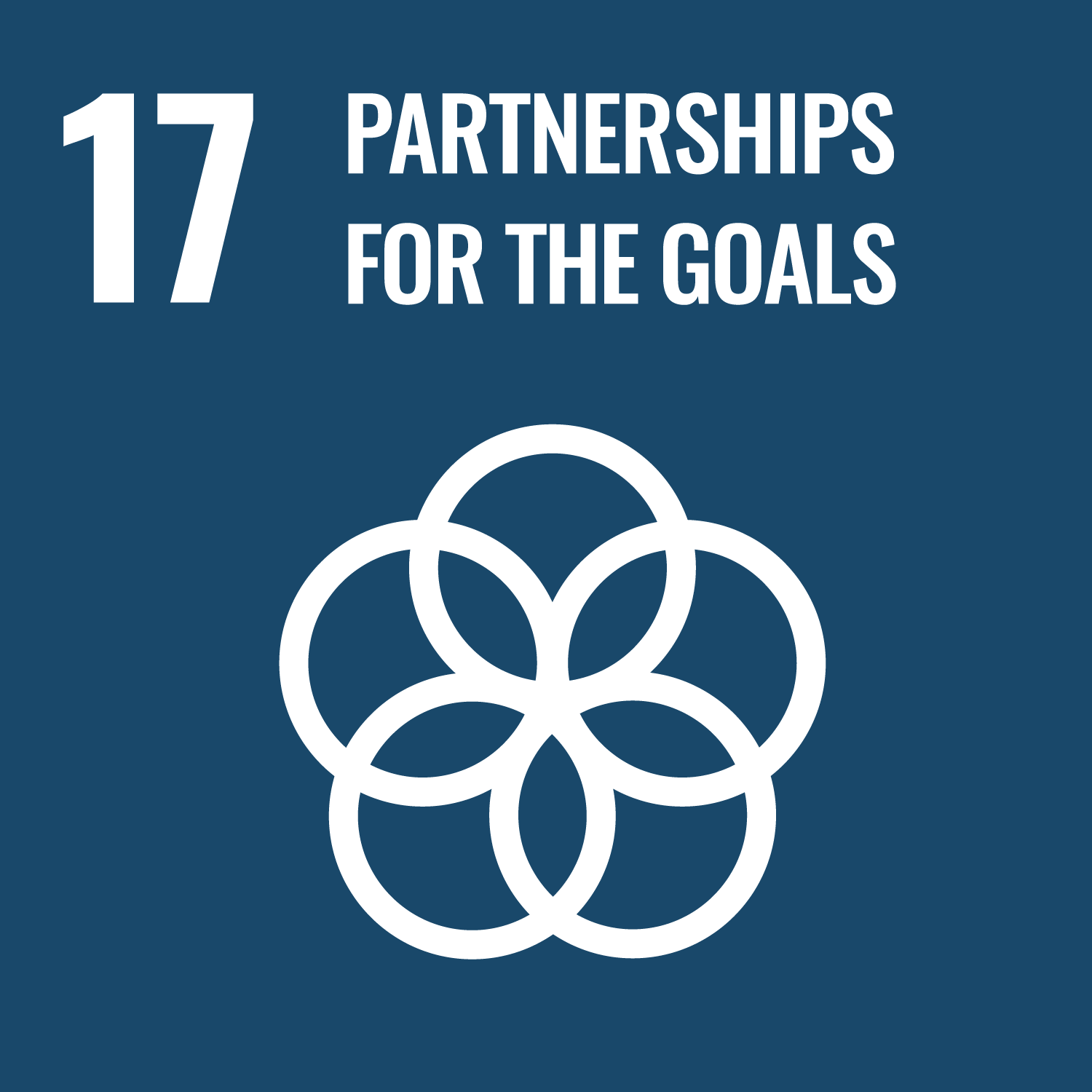 Interaction with employees' families
At the Fukui Factory, we invite employees' families to factory tours and recreational events, and feel the workplace atmosphere.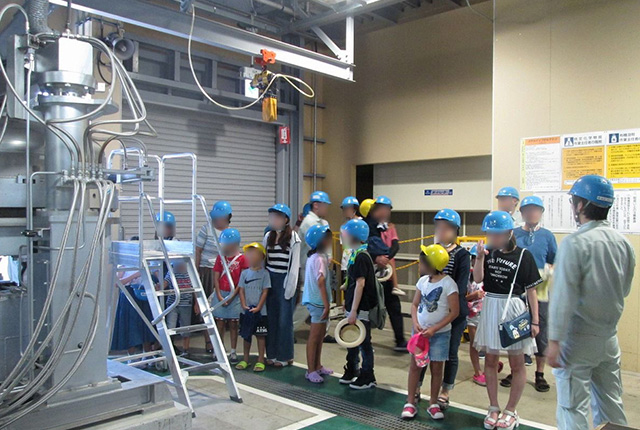 Plant tour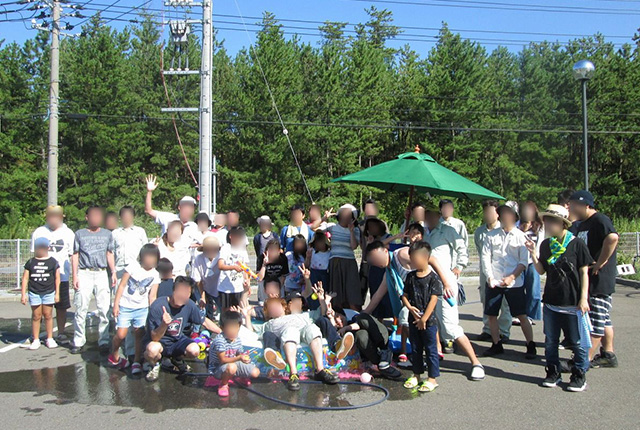 BBQ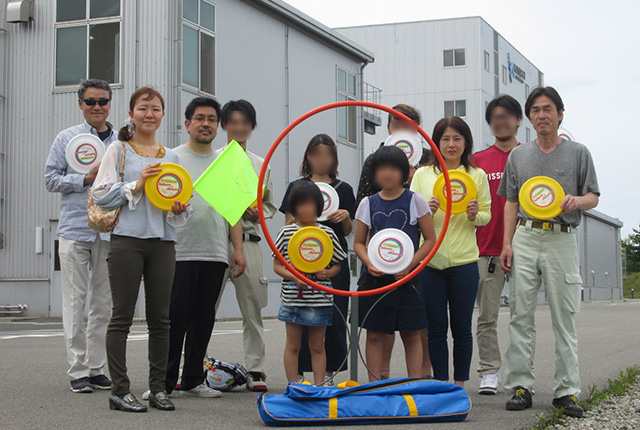 Flying disc recreation
Community support activities
We support local activities by supporting various events such as the Wakayama Port Festival, the Mikuni Fireworks Festival, and the Cansat Koshien Wakayama Competition.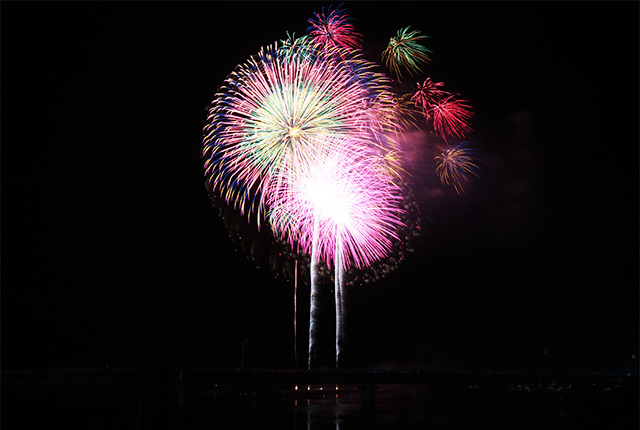 the Wakayama Port Festival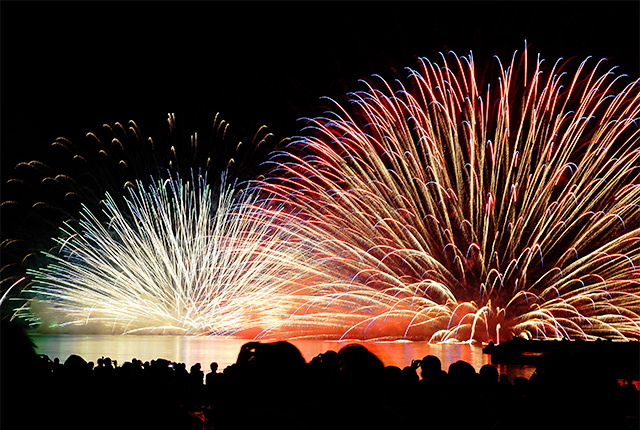 the Mikuni Fireworks Festival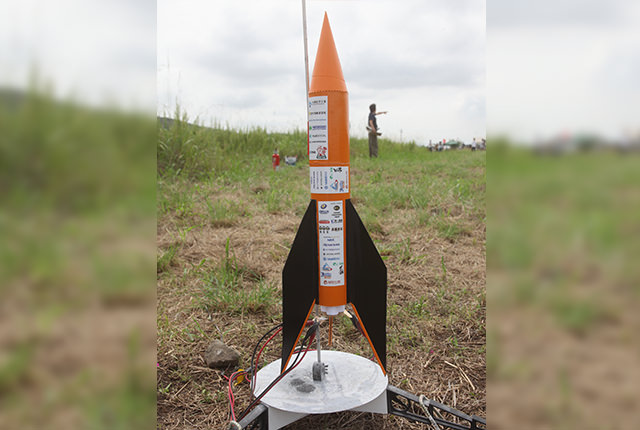 the Cansat Koshien Wakayama Competition
Environmental patrol and cleaning around office
As part of our community contribution activities, we clean the area around our office (the head office factory) every morning.
In addition, the company conducts patrols twice a day and night every day to check whether there is any abnormality such as odor or noise around the office (the head office factory).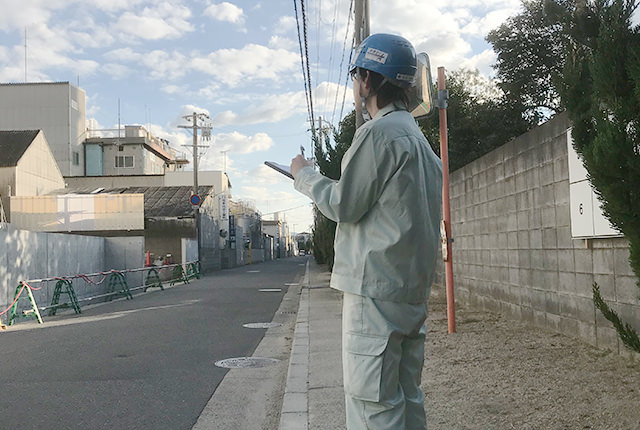 Environmental patrol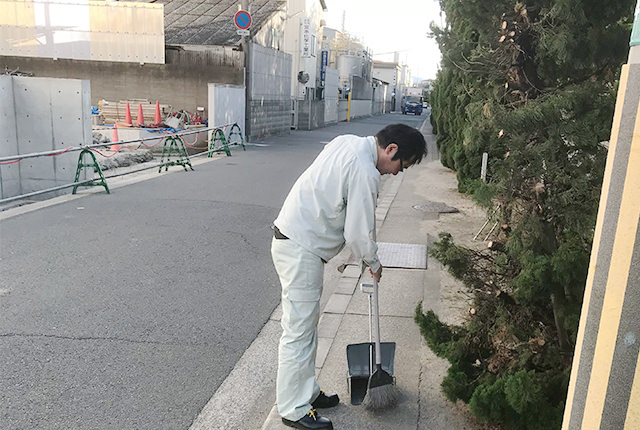 Cleaning around the office
Education support activities (internship)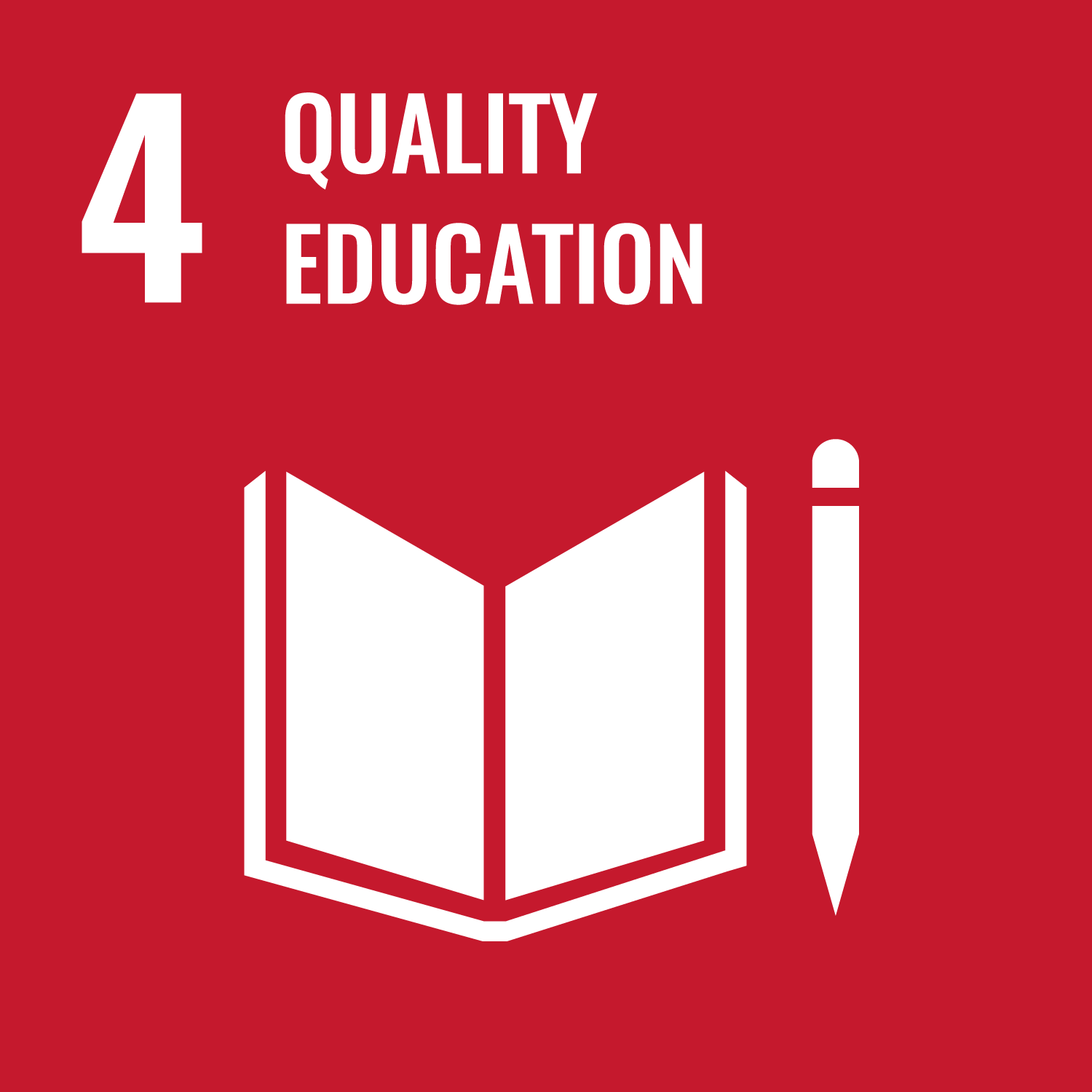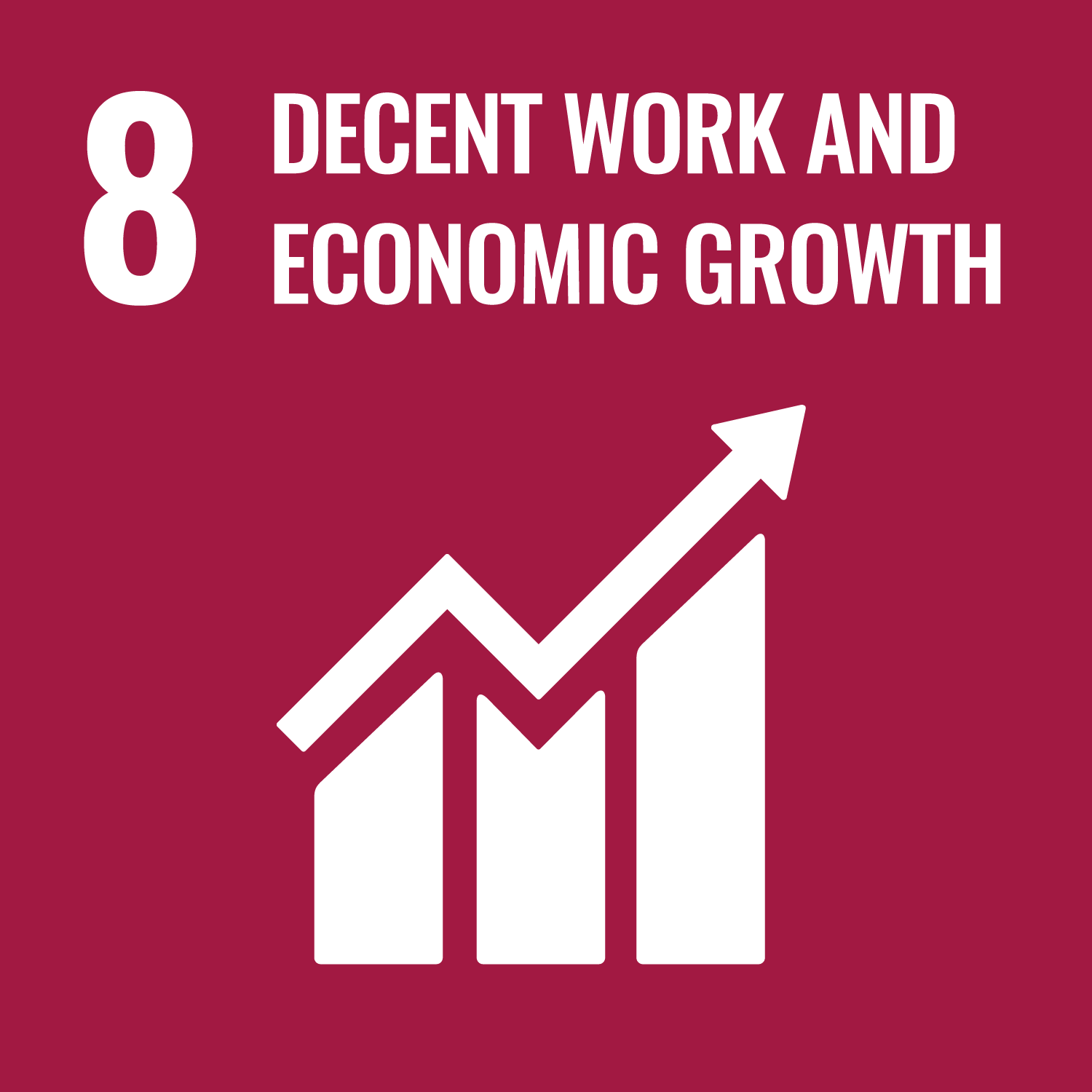 At Konishi Chemical's internship, under the guidance of a young researcher, internship students will be able to experience actual R & D work in about a week, including laboratory experiments, analysis, data organization, and report creation. We received a large number of applications from all over Japan, and accepted 11 students in 2019.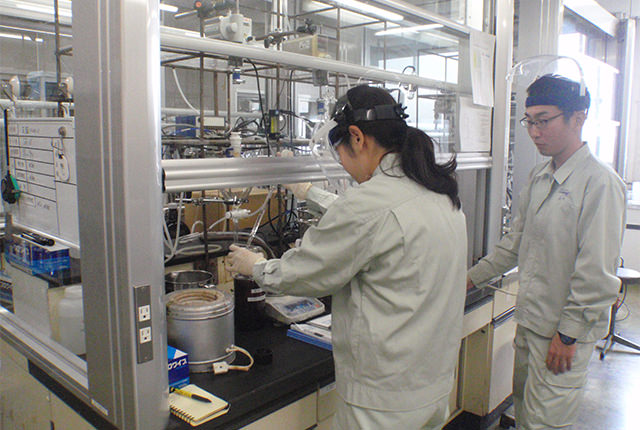 Training scenery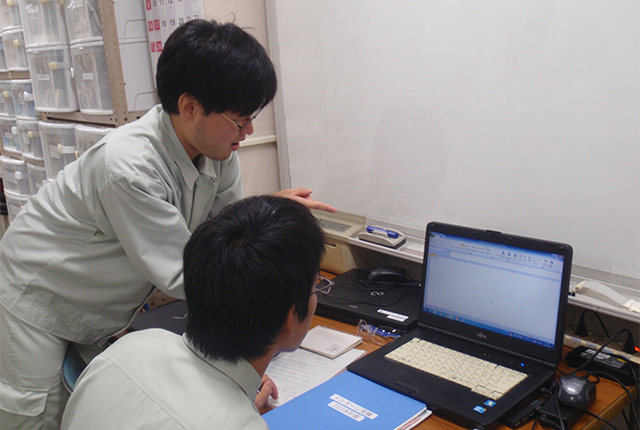 Lectures from young employees
Comments from participants
What surprised me the most was the high safety awareness. Prior to the new experiment, we conducted thorough KY (danger prediction). It reminded me of safety management. (3 years of college)

I was pleased to have time for job satisfaction and consultation about job hunting. (2nd year doctoral student)

I saw the president directly giving advice to employees, and felt the closeness between the president and employees. (Master 1st year)

The Quality Assurance Department / Manufacturing Department also had an opportunity to meet and helped with job hunting. (Master 1st year)

I felt that the workplace was cozy and friendly. (Master 1st year)
Message from senior employees
Students who come to the internship have experiences and studies that are unique to Konishi Chemical, such as careful advance KY, R & D E concepts prior to experiments, knowledge of development sales, etc. Thank you.
We would be happy if the experience you gained here would lead to better career choices.